Hip dislocation is one of the most common complications after total hip replacement surgery. Currently, the best solution is to measure the range of pelvic tilt as a way to determine the placement of the acetabular cup and reduce the risk of post-surgical complications. However, it is still a challenge to accurately measure the pelvic tilt angle.
In recent years, there has been increasing interest in the use of IMUs (inertial measurement units) for medical assessment, which provide a range of repeated measurements at relatively low cost and ease of wear compared to traditional clinical assessment methods. The Sushanth Vayalapra research team from the UK used the IMU device to measure pelvic tilt angles in patients who had undergone total hip replacement surgery, testing its reproducibility in three postures (standing, sitting with knees bent and stepping up) to assess the reliability of using the IMU device to screen for pelvic activity.
As shown in Figure 1, the device used to track pelvic motion consists of three components: the IMU, the sacral clip, and the support band. A clip is used to secure the IMU to the sacral attachment, as this area has the least amount of skin and fat between the pelvis and the device, thus allowing for more accurate pelvic tracking.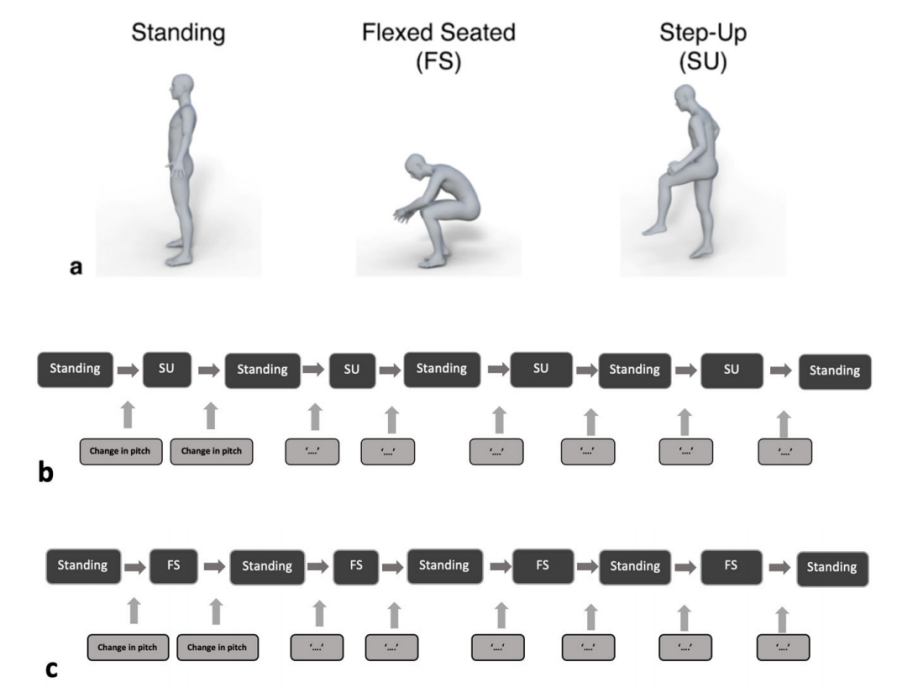 Data were collected from 25 patients in the experiment. Patients were asked to assume three positions: standing, sitting with knees bent, and walking with an upstep. These positions are common in daily activities and produce the highest hip flexion angle, allowing measurement of pelvic tilt. The experiment was divided into two steps.
Step 1: Participants complete a series of positions while pelvic tilt is documented by IMU and radiographs.
Step 2: Repeated measurements were taken in both the bent knee sitting and step-up walking positions, with a return to the standing position between each measurement, while the patient was asked to hold each position for at least 5 seconds, during which time IMU data and radiograph images were collected.
In all data analyses, the standing posture was used as the reference tilt value for the experiments.

The experimental results showed that the IMU device across the sacrum showed good reliability and repeatability in repeated measurements of pelvic tilt in both the flexed knee sitting and upstep walking postures, with ICC values greater than 0.94 and MDC between 1 and 5.
The experimental results are encouraging, but medical evaluation requires higher measurement accuracy and reliability, so the IMU device has a long and difficult road ahead before it can be officially put into clinical use, and more research teams are needed to collect larger and more diverse data samples for further evaluation studies.
[Vayalapra S, Wang X, Qureshi A, et al. Repeatability of Inertial Measurement Units for Measuring Pelvic Mobility in Patients Undergoing Total Hip Arthroplasty[J]. Sensors, 2022, 23(1): 377.]