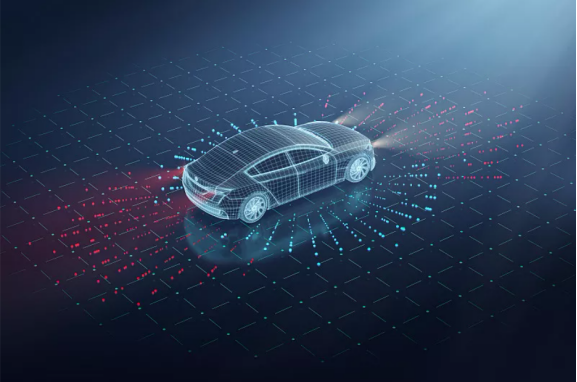 Recently, the leading domestic smart driving grade inertial navigation product technology company, Deshi Intelligence, completed its Series A financing round with a total funding of nearly RMB 100 million, which was exclusively invested by Lightspeed China. This round of financing will be used to strengthen the supply delivery capability, further expand the product line layout and enhance market expansion capability.
Founded in January 2015, Desi Intelligence focuses on the autonomous driving field, providing the industry with production-grade high-precision positioning solutions with leading performance and superior quality. Since its establishment, it has launched true value devices and analysis software for autonomous driving application scenarios, ultra-high precision INS, high precision automotive grade IMU and motion sensors, and has a wide customer base in autonomous driving scenarios and ADAS true value testing. The core technologies of DSI are IMU (Inertial MeasurementUnit) and IFS (Inertial Fusion System).
This year, in the front-mounted market, Desi Intelligence has been included in the front-mounted projects of more than ten models of many mainstream car manufacturers, such as JAC Volkswagen, FAW Hongqi and Zero Runner. At present, the production efficiency of Dai Shi No.1 intelligent factory has reached more than 15 times of the industry average. Meanwhile, the second factory has also been put into construction.
Bian Jiang, CEO of Desi Intelligence, said, "Desi Intelligence's high-precision inertial guidance fusion system products are currently the most complete in the industry, with industry-leading technology and process levels, and are favored by well-known customers in all application scenarios of autonomous driving. After this round of financing, Desi Intelligence will further enhance the delivery capacity of millions of sets of product supply and accelerate the development and application of new generation product arrays."
Inertial navigation systems are just what autonomous driving needs to cope with the complex driving environment of vehicles, and have gradually become the mainstream solution for mass-production autonomous driving in the automotive industry," said Jia Zhu, Partner at Lightspeed China. In this field, DASI has achieved remarkable results with its excellent R&D and original process to solve the large-scale consistency problems faced by car companies in mass production with its fusion inertial guidance system products. We look forward to Dyse's continued rapid iterative development in this area, enabling the rapid development of the autonomous driving industry with more product forms."
Link to original article: https://finance.sina.cn/tech/2022-11-21/detail-imqmmthc5389639.d.html