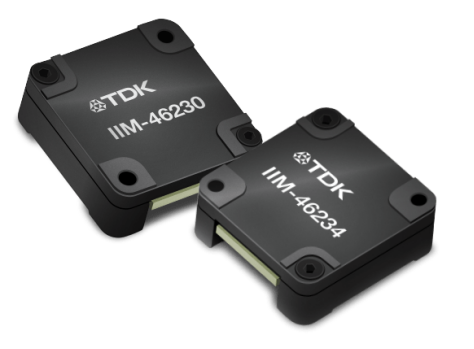 TDK Corporation SmartIndustrial™ expands its family of rugged and accurate motion sensors with the announcement of the InvenSense IIM-46234 and IIM-46230 new high-performance, fault-tolerant Inertial Measurement Units (IMUs) that provide accuracy, stability and best-in-class bias instability at an affordable price.
The IIM-46234 and IIM-46230 are modules containing multiple 6-axis sensors, each of which measures three dimensions of linear acceleration and three dimensions of rotational rate. These devices are factory calibrated over the entire temperature range (-40ºC to 85ºC) to ensure optimal performance.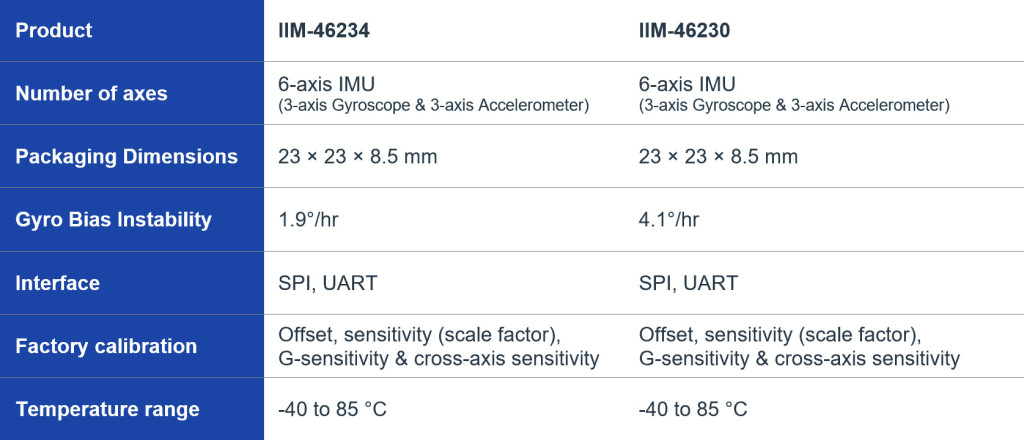 Providing accurate measurements in harsh environments with high vibration and wide temperature variations, the SmartIndustrial™ product line is also well suited for a wide range of navigation applications, including high-end real-time kinematic positioning (RTK) and GNSS/INS units, precision agriculture, construction machinery and industrial robotics.
This new product family also integrates TDK's unique SensorFT™ fault tolerance, which combines a multi-IMU hardware design with TDK's proprietary fault detection and recovery software to provide built-in redundancy and early warning capabilities. Systems containing the IIM-4623X sensors can provide customers with advanced warnings, enabling preventive maintenance to avoid operational disruption.
Camilo Delgado, TDK's business director for product marketing and industrial motion sensors, said, "In the past, these types of high-end IMU modules were cost prohibitive. We now offer a solution that combines performance and affordability for customers developing navigation systems for drones, industrial self-driving vehicles and navigation devices."
Product Links:https://invensense.tdk.com/news-media/2022e2/